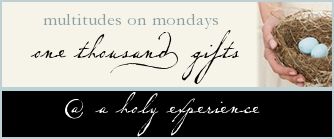 Today I am thankful for the below video!!
This video is so so sooo awesome!!
What a way for God to reach today's social media entrenched world!
"Real-time" Twitter updates from disciples, pharisees, and witnesses of Jesus...
telling the Easter story is such a creative way!
Check it out, it's #amazing ;-)
My Savior Lives!
God bless you!
Jenn